Just in time for Halloween, the official Xbox Gear store has added a new line of Halloween products inspired by the popular Halo video game franchise.
This new Halo-Ween line features a premium t-shirt, mug, tote bag and print, all featuring a new Gravity Doll design.
"Halloween is a regional holiday celebrated on certain parts of the Earth," reads the description from the Xbox Gear store. "Halo-ween, on the other hand, is celebrated across the galaxy and we have some really official merchandise for the fictional occasion."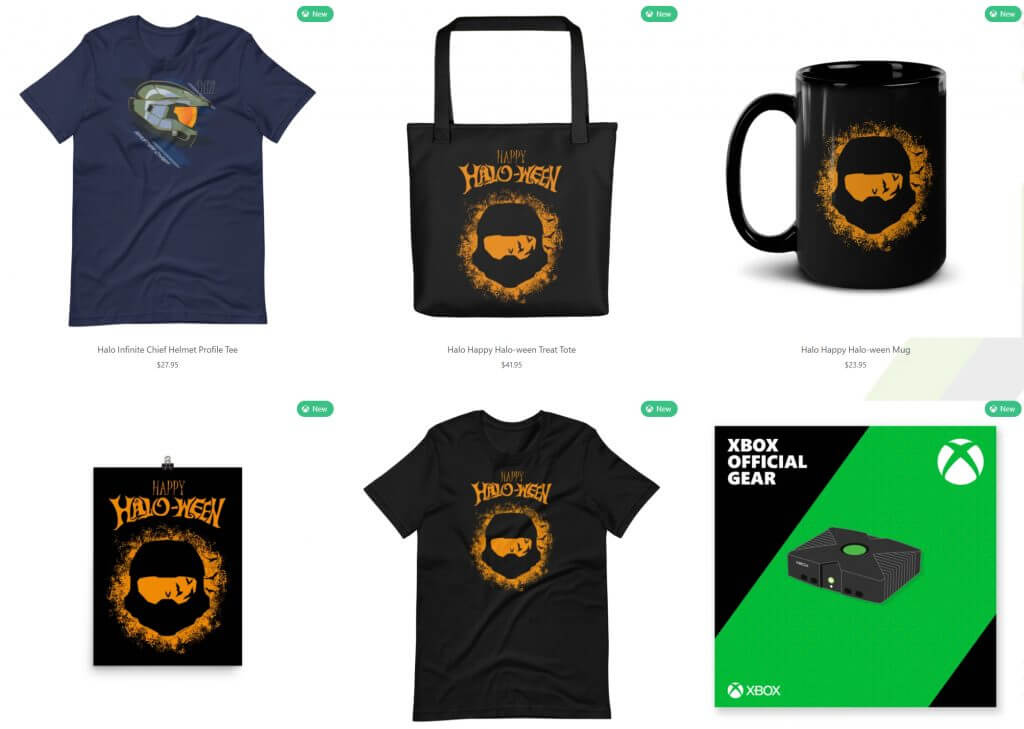 In addition to the Halo-Ween products, a new Halo Infinite t-shirt with the Master Chief's helmet is also now available.
Not a fan of Halo or Halloween? Check out the new official Xbox skateboard deck that launched in the Xbox Gear store earlier this month.
Share this post: