Dream Sports and its brands such as Dream11, FanCode, Dream Capital have a combined user base of more than 140 million. To accommodate such a massive user base with a maximum concurrency of 5.5 million, the cloud became a very obvious choice for the organization from the start. With so much traffic data coming in, every decision is data-driven and cloud adoption ensures that this goal is achieved in a seamless manner.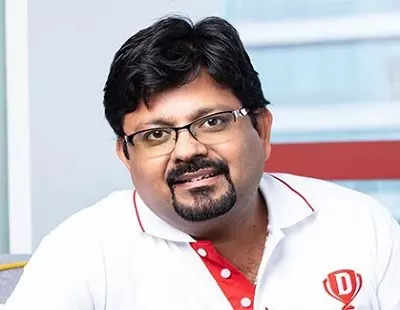 "With hyper-growth that we were (and are seeing) on ​​a year-over-year basis, we needed a highly scaled solution that can be elastic according to our traffic patterns and data volumes. We were also looking for reliable turnkey software/infrastructure as a service so we could focus on our core product. Cloud Technologies fit the bill perfectly," said Abhishek Ravi, CIO, Dream Sports.
According to Ravi, scalability, elasticity, performance, reliability, resiliency, security and cost are some important aspects to consider when moving with the cloud.
Most of Dream Sports' application workloads reside in the cloud. Dream11 mainly runs on Amazon Web Services. However, the company also uses (and researches) other cloud services for other Dream Sports companies and use cases.
"Cloud has really helped us plan, develop and scale our product without worrying about performance, availability and cost of ownership. We were able to quickly test our features, scale tests in load/stress environments and ship them to our users to give them the best experience. With managed services available in the cloud, our teams have been able to and continue to focus on core products to maximize efficiency," added Ravi.
The company also wants to remain cloud-native in the future. "As our data volumes grow day by day and newer solutions evolve in the cloud, we want to make the most of the cloud."
The company's strategy is multi-cloud as it selects the right solution for the different usage scenarios according to the requirements.
Ravi believes that a multi-cloud strategy needs to be well thought out so that the best cloud technology can be delivered for the right use case. It also helps to optimize infrastructure and therefore costs.
"For us, our multi-cloud strategy forces us to use "Cloud Agnostic" architecture, which is very important to reduce unwanted costs, create two centers of excellence, etc. We make a conscious effort for this. It helps us to design the best from scratch depending on our scale and requirements. That's why we see good optimization on all fronts," he said.
In the coming months, Dream Sports aims to scale up its technological progress and expand its technical infrastructure.
"We use Big Data, Analytics, Artificial Intelligence and Machine Learning to focus on every aspect that makes sports better. We are experimenting with push architecture to deliver information to users in real time. We are also very advanced in containerization, which has drastically reduced our infrastructure requirements," said Ravi.
The company has also taken several technical initiatives, such as a concurrency prediction model to predict hourly concurrency on the Dream11 platform, and a fraud detection system to identify and restrict users who create multiple/duplicate accounts on the platform to use referral or promotional cash bonus schemes. to abuse.
To ensure a quality user experience during peak hours, Dream Sports also tests every feature released for a smooth experience at scale. "We have a test framework that simulates any kind of traffic load with real-life patterns. This gives a high degree of assurance that the backend would behave exactly as expected," added Ravi.