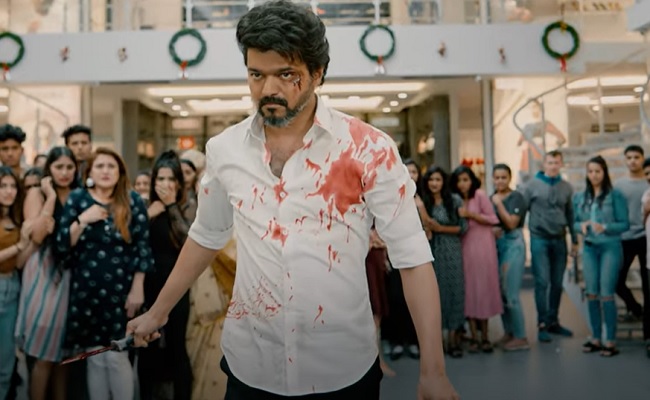 Actor Vijay plays a spy named Veeraraghavan in director Nelson Dilipkumar's explosive action thriller 'Beast', the story of which is set in a shopping mall.
On Saturday, the makers of the film released a trailer of the highly anticipated action thriller in which director Selvaraghavan played a negotiator in the film.
The trailer shows that a shopping center called the East Coast Mall is under siege by terrorists and a negotiator (Selvaraghavan) is summoned by the government to negotiate with them.
The negotiator is relieved to learn that an Indian soldier named Veeraraghavan (Vijay), who is considered one of the best spies, is in the mall.
The trailer shows that Veeraraghavan is not one to follow orders, not even from ministers. In fact, the negotiator at one point describes him as a 'freaking beast'.
The trailer caused huge excitement among fans who gathered outside the theaters to watch it on the giant screen.
In fact, the trailer got a whopping 2 million views in just 15 minutes after it was released on YouTube. More than 2.60,000 people liked the trailer in 15 minutes flat.
The film, in which Pooja Hegde plays the female lead, will be released in cinemas on April 13.
New App Alert: All OTT Apps & Release Dates Under One App