Tasmanians lost access to internet and mobile phone coverage for about six hours on Tuesday afternoon after two undersea fiber cables connecting it to the mainland were accidentally severed.
The outage – which occurred across the island state and affected Telstra, TPG Telecom and Optus customers – caused major disruptions to businesses and hospitals from about 1pm. A Telstra spokesperson said all services were restored by 7pm.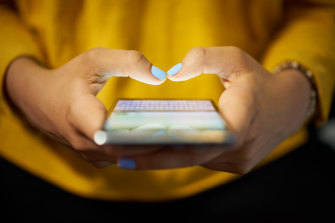 A Telstra spokesperson said the damage to the cable, which connects Tasmania to the mainland, was caused in Melbourne by third party civil works.
From about 1pm on Tuesday, Tasmanians could send and receive calls but were unable to connect to the internet. Telstra said the cuts had impacted NBN internet services, some free-to-air TV and radio stations and mobile data services. In a statement, supermarket Coles said it was unable to pick, pack or deliver online orders due to the outage.
Optus and TPG worked with Telstra throughout the afternoon to restore the services to customers. Telstra sent out crews to repair the cable and get traffic back online. TPG Telecom said its services were working by 6pm.
Dial Before You Dig, a national not-for-profit service that alerts landowners about infrastructure under properties, said the incident was an example of why it needed to be mandated. In NSW, it is mandatory to DBYD.
"The optic cable strike affecting Telstra in Tasmania is under investigation," Ben Howe, chief executive of Dial Before You Dig – Victoria and Tasmania, said.
"It highlights the importance of utilizing the DBYD service prior to any works occurring and contractors taking precautions in implementing safe digging practices, including the protection of infrastructure in the area," he said. "It is vital to protect the infrastructure that services the community's essential services, including hospitals, emergency services and telecommunications."
The outage comes a week after Prime Minister Scott Morrison, Treasurer Josh Frydenberg and Opposition Leader Anthony Albanese visited Tasmania, where they were asked questions about the development of Marinus Link – a new undersea electricity, fiber optic cable network which, once developed, could provide contingency against this situation.