"It has become a new destination, a re-engineering, a reuse," he said. "That's what the tech companies want," he said. Sims recycled 1.3 million computer hardware "units" in the first half of 2021-2022 and expects this to increase to 8.5 million by 2025.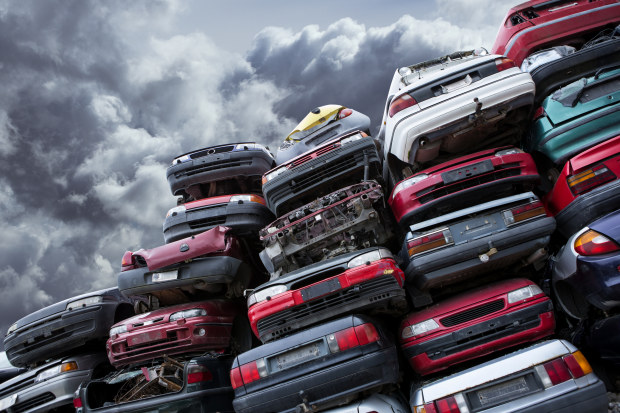 Sims declined to comment on his customers, but analysts say his customer base includes US tech heavyweights Amazon and Facebook.
Sims expects the total data storage industry to grow by 250 percent over the next five years. The new division had yet to prove that it could deliver good investment returns over the long term, but the signs are positive. "It definitely performs better than we thought," said Mr. Field.
Sims is also benefiting from the shift to electric vehicles and predicts that demand for recycled copper and aluminum will increase as the penetration of electric vehicles accelerates, driving up prices for those materials. Mr Field said traditional vehicles contain between 18 and 49 pounds of copper, while an all-electric vehicle contains 183 pounds of copper.
Demand for recycled aluminum is increasing, with intensive use in solar panels, electric vehicles and as a building material for wind farms. Mr Field said the Russian invasion of Ukraine had sparked another spike in metal prices in the past month.
Sims, which operates 260 facilities around the world, 50 of which are in the United States and 48 in Australasia, will not be entering the battery recycling industry.
"Obviously we don't put a battery through a paper shredder," he said. Sims removes conventional batteries from vehicles before crushing them in his yards, recycling valuable metals.
Mr. Field said recycling electric vehicle batteries presented major technical challenges, and electric vehicle manufacturers like Tesla were already recycling their own batteries.
"Environmentally speaking, there are also many challenges in battery recycling," he said.
Mr. Field said Sims is monitoring acquisition opportunities, but any targets should be located near coastal ports. "You have to be able to feed domestically and internationally," he said.
"Organic growth is much slower in terms of opening yards," he said.
Acquisitions would help the company reach its 2025 targets of annual sales of 9.6 million tons of ferrous products, compared to 3.7 million tons in the first half of 2021-22. He said there is "room to grow in Australia", with a focus on Western Australia, as well as in the metropolitan area of ​​Sydney and Melbourne.
Size and scale prove important to Sims, which has a centralized global recycled metal trading office in Singapore. That helps partially offset some of the hefty increases in shipping costs that are hitting businesses in every industry from COVID-19 disruptions.
Mr. Field said Sims has invested heavily in technology at its locations to improve the quality of the recycled metals it has sold to customers.