Microsoft has been testing a pre-release Apple silicon version of OneDrive since last year, and now the native version of the app is available for all OneDrive users.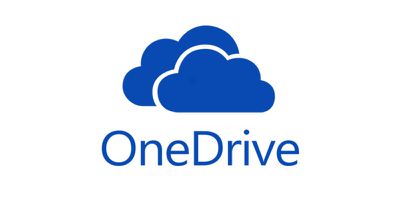 "We're excited to announce that OneDrive sync for macOS will now run natively on Apple silicon. This means that OneDrive will take full advantage of the performance improvements of Apple silicon," Microsoft said in an announcement on the OneDrive blog that was first spotted by XDA Developers.
Microsoft said that the long-awaited feature is generally available starting with build 22.022.
With official support for the M1, M1 Pro, and M1 Max chips, the OneDrive app will run faster and more efficiently on the latest Macs as the Rosetta 2 translation software will no longer be required.
Popular Stories
Apple Imagines Mac-Inside-a-Keyboard Device Evocative of 80s Home Computers
Apple is exploring the possibility of integrating a fully functioning Mac within a keyboard, reminiscent of home computers of the 80s, such as the Commodore 64 and Sinclair ZX Spectrum. Image credit: Vissles The concept was revealed by the US Patent and Trademark Office in a new Apple patent application called "Computer in an input device," which describes a thicker Magic Keyboard-style…
Top Stories: New Macs Soon, iOS 15.4 Beta 4 Changes, Apple Headset Rumors, and More
With only a week and a half to go until Apple's rumored March event, we're still unsure how many Macs we'll be seeing introduced at the event, but it's clear Apple has a bunch of new Mac models in the pipeline. We're of course still expecting a new iPhone SE and updated iPad Air at the event, so we should be seeing some updates for most of Apple's main product segments. We're also expecting…
Clones of Popular 'Wordle' Game Flooding App Store, Including One Charging $30 Per Year [Updated]
If you're a regular internet user you've probably heard of popular web-based daily guessing game Wordle, created by Josh Wardle. The game, which is entirely free to play, was introduced last fall and has been spreading like wildfire. Wordle asks players to guess a five letter word by identifying which letters are in the word and are located in the right location. Players get six guesses per…
Apple's Lightning Port is Nearing Its Expiration Date, So What's Next for the iPhone?
When Phil Schiller introduced the Lightning connector at the unveiling of the iPhone 5 in September 2012, he called it "a modern connector for the next decade," and with that 10-year mark coming up later this year, questions remain over what the future of the iPhone looks like and whether or not that future will include a Lightning port, or perhaps no port at all. Every iPhone since the…
Gurman: Apple Watch Series 8 to Bring 'Major Updates to Activity Tracking'
This year's Apple Watch Series 8 will include major updates in the area of ​​activity tracking and a faster chip that will power all of Apple's smartwatch models in a new-look lineup, according to well-connected Bloomberg journalist Mark Gurman. Apple is believed to be bringing three new Apple Watch models to customers in 2022, including the Apple Watch Series 8, an updated Apple Watch SE, and …
Spring Apple Event Invites Could Be Sent Out Tomorrow
Invites for Apple's widely expected spring event could be sent out tomorrow if recent reports prove to be correct. In early February, Bloomberg's Mark Gurman reported that Apple was planning to host a special event on Tuesday, March 8. Gurman then reiterated the rumor of an event on March 8 in his "Power On" newsletter. Apple tends to send out invitations a week ahead of its events, which…