Earlier this week, we highlighted Microsoft's new addition to Edge Canary, the option for PWAs to better manage and open external links. And now its latest version comes with improvements for extension handling, as spotted by Neowin and Redditor u/Leopeva64-2.
Once this feature reaches general availability, users will be able to easily enable and disable extensions. This will improve security where users can easily disable extensions and prevent third-party apps from accessing their credentials.
To disable extensions in your browser, open the extensions drop-down menu, then click the ellipsis in the upper right corner and select Pause extensions on this site. Microsoft Edge will then notify you that the extensions have been disabled. However, if you want to restore this setting, click the Resume Extensions button.
Additionally, Microsoft has also incorporated a new setting that will detect websites containing sensitive information and automatically disable extensions. This setting is configured to work when using banking and payment sites.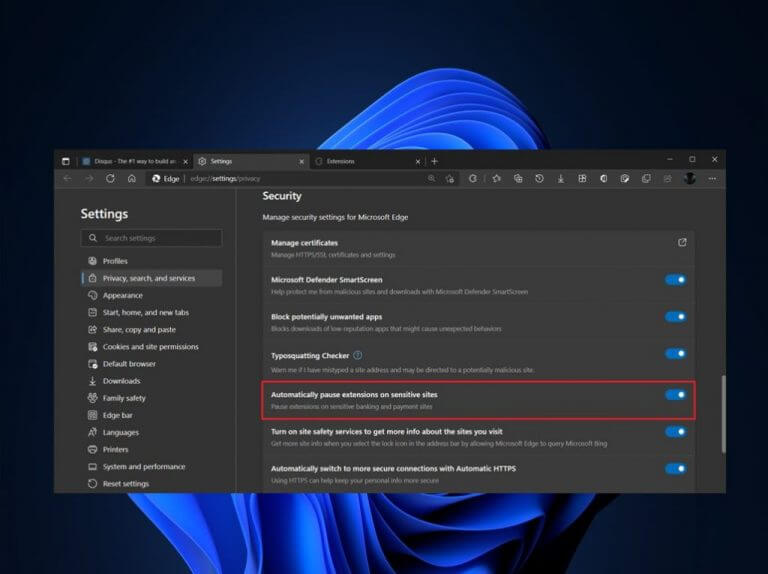 Currently, this setting is available to select Edge Insiders in the Canary channel for A/B testing. However, most users will have to wait until the testing phase is over and see if it makes it to general availability.
Share this post: