A six-year-old boy taught himself to dance by watching videos on TikTok and Youtube. Now he makes his ballet debut by starring in the Wilmington Ballet's "The Nutcracker."
LJ was discovered in September after Miss Delaware, Sophie Phillips, saw him dancing at a community cleanup event. She recorded him dancing and told NBC10 that she assumed he had received formal training.
"He told me he'd never had dance lessons, never had a teacher before," Phillips told NBC10.
She posted LJ's video to her social media and tagged people she knew were involved in the dance community. Shortly after, LJ got an offer to become a scholarship student with Wilmington Ballet and also landed a part in their production of "The Nutcracker" this year.
As younger children gain access to various social media platforms, such as video platforms, they can learn new skills that they may not have seen anywhere else.
For LJ, that skill was dance.
"I watched the video and then I fell in love," he said with a smile on his face.
According to research, internet access has become the norm for children in recent years. For many, this includes using various social media apps like TikTok and YouTube.
Although TikTok requires users to be 13 or older, many young children still find ways to watch videos in the app. With an estimated 80 million monthly users in the United States alone, in some cases, such as with LJ, TikTok's creative side allows young children to learn new skills or find new hobbies they never thought of.
In July, TikTok disclosed in internal documents reviewed by The New York Times that about a third of their daily users are 14 years old or younger. However, TikTok does allow users under the age of 13 to use a version of the app that does not give them access to publish content or share personal information.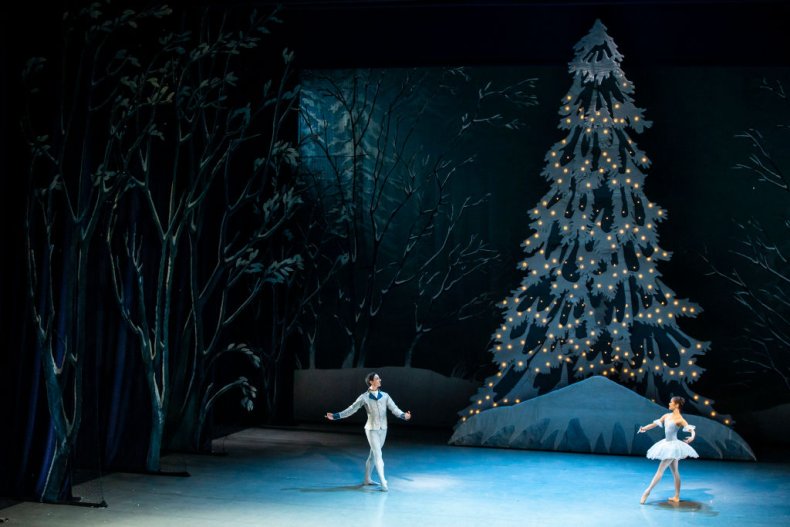 While there are obvious dangers to young children using social media, if done safely, children may find themselves picking up new hobbies that encourage creativity. Others have also credited social media, most notably TikTok, with sparking a new interest in dance.
Benjamin Sterling Cannon, the head of Wilmington Ballet, said LJ has a particular love for movement and dancing.
"That's the most important thing you need to be a great dancer," he told NBC10. "You've got to love it."
Cannon said it's a dream to have someone in the studio who grew up in the same area and looks like him.
news week reached out to the Wilmington Ballet, but didn't hear back in time for publication.