Commenters were in disbelief after one man told a popular internet forum why he encouraged his wife to get a nose job.
In a viral Reddit post published on r/AmITheA**hole, the man (using an anonymous account) said his wife had been considering rhinoplasty for years, but was infuriated when he supported the idea of ​​her changing her nose. Titled, "AITA for telling my wife she should get a nose job?," the viral post has received more than 15,800 votes and 1,500 comments in just nine hours.
Explaining that he and his wife have been married for three years, the 31-year-old Redditor assured there is nothing he would change about her, except her feelings about her nose.
"She's really insecure about her nose and she [gets] aggressive about it when I try to comfort her," he wrote.
"For as long as I remember, she has always hated her nose and mentions it everyday and when I would try to comfort her and tell her it's beautiful…she would get aggressive and yell that I'm a liar," he added .
However, after she received a pay raise, the Redditor said his wife began seriously considering a rhinoplasty procedure.
"2 weeks ago she got a raise at her job and today she suggested the idea of ​​getting a nose job," he wrote. "I said that if she's that insecure about it to the point that it's affecting her mental health then she should get it done."
Following a halt to elective surgeries at the beginning of the pandemic, the number of plastic surgery procedures performed across the country plummeted, according to the American Society of Plastic Surgeons.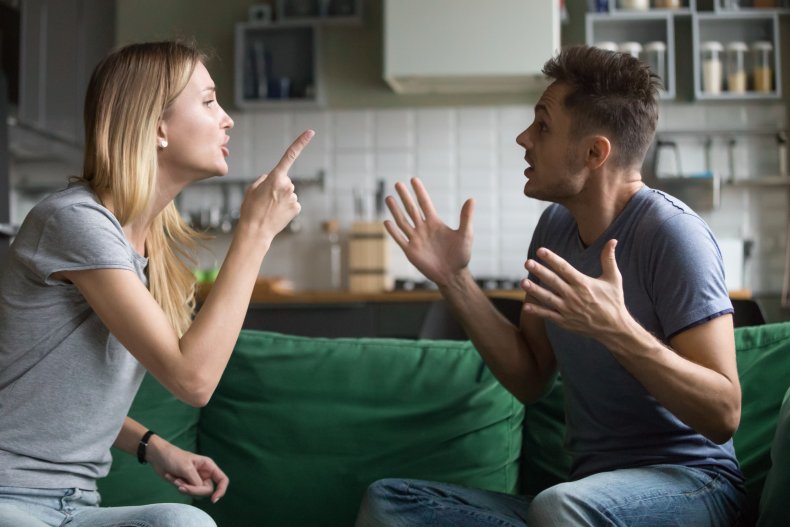 In 2020, plastic surgeons performed 2.3 million cosmetic surgical procedures, a 14 percent decrease from the year before. Minimally-invasive cosmetic procedures, such as Botox or other soft tissue fillers, suffered a 16 percent decrease.
Despite stark declines, rhinoplasty remained the most popular cosmetic surgical procedure, with more than 352,555 people electing to have their nose surgically altered during the first year of the pandemic. (The second most-popular cosmetic surgical procedure was eyelid surgery, followed by facelift and liposuction.)
While millions of people undergo plastic surgery every year, the 2020 Plastic Surgery Statistics Report revealed that women account for 92 percent of all cosmetic procedures.
In an interview with Healthline, plastic surgeon Dr. Dennis Schimpf accredited that lofty percentage to increasing affordability, greater social acceptance and a high-pressure digital environment which causes endless self-scrutiny.
"If you think back even 10 years ago, let alone 25, rarely would you see yourself in pictures," Schimpf told Healthline. "Maybe a birthday or wedding, usually some type of special event.
"Now, with mobile devices and platforms, we're literally seeing hundreds, if not thousands, of pictures of ourselves documenting things we don't like about our appearance, as well as the aging process," Schimpf added.
Although plastic surgery is more widely accepted than it was in previous generations, insecurities about cosmetic procedures and potential mistakes remain prominent in interested parties across the country.
To conclude his viral Reddit post, the 31-year-old husband said his wife was furious when he encouraged her to get a nose job, despite suggesting the idea herself.
"She got extremely upset about this and said that I should've said no to the idea," he wrote. "She left the house to go to her mother's and I haven't been able to get in touch with her since."
Like the original poster, Redditors commenting on the viral post were stunned at his wife's reaction.
"Damned if you do and damned if you don't," Redditor u/Responsible_Candle86 wrote in the post's top comment, which has received nearly 34,000 votes.
In a separate comment, Redditor u/AntipodeanRabbit said that the original poster's wife would have reacted poorly no matter the response, and labeled the circumstances a "no-win" situation.
"Saying no would have been unsupportive and saying yes gets this reaction," they commented. "I'm afraid that her reaction was immature and if you're willing to be the bigger person, you can apologize and explain that you were trying to be supportive."
Redditor u/mrose1491, whose comment has received more than 12,000 votes, encouraged the original poster to remove himself from the nose job conversation altogether.
"Literally OP can't win in this situation," they commented. "I'd just start ignoring the wife's comments about her nose at this point."