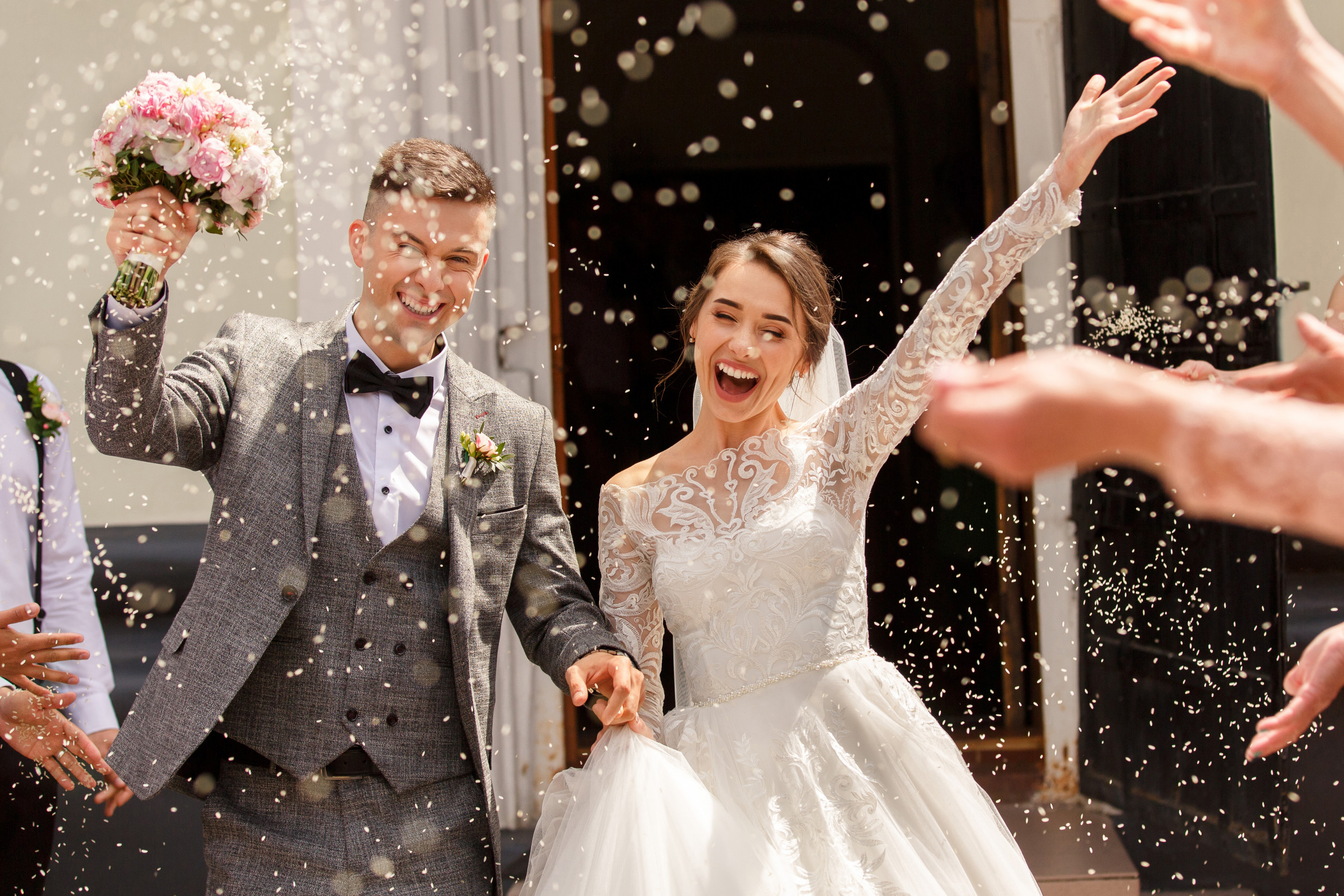 In a now-viral post, a photographer said they recently worked a wedding in which the bride and groom accidentally killed an indeterminate amount of butterflies.
Posting in Reddit's "Wedding Shaming" forum under the username u/throwthrowthrow713, the photographer said the couple planned on doing a "butterfly release" after their ceremony. Sadly, the butterflies died before then. The post has garnered 9,900 upvotes and hundreds of comments slamming the wedding trend.
Butterfly Releases
Butterfly releases have become an increasingly popular wedding sendoff because these releases symbolize "happiness" and "new beginnings," said Brides. Speaking to the publication, event planner Heather Balliet said butterfly releases are "so pretty," and called them a "sweet way" for guests to send good wishes to the newlyweds.
However, the North American Butterfly Association (NABA) said the release of "commercially-raised" butterflies could do more harm than good. On its website, the organization said butterfly releases may spread "diseases and epidemics" and confuse the migratory patterns of native butterflies. Further, these releases may "decrease the fitness of the local population by introducing genes that are not optimal" for local environmental conditions.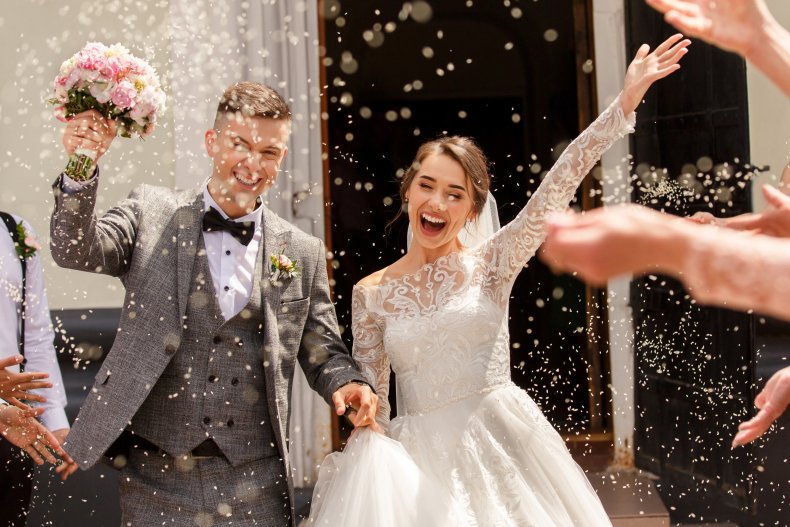 "The commercially-raised and released butterflies often suffer," NABA continued. "These butterflies often arrive dead or dying and then are often released into hostile environments at inappropriate times of the year."
'Wedding Shaming'
When u/throwthrowthrow713 was first told about the butterfly release, they assumed there would be "a big cage/aquarium full of butterflies and [the couple] would open it," they said. Instead, the insects were stored in small, "butterfly-shaped" boxes.
"The boxes were tiny, so it was clear the butterflies were trapped with no possibility of movement," u/throwthrowthrow713 said, adding that it was also "burning" hot outside.
"It was impossible to survive in this heat and…well, all the butterflies were probably sitting in a box in the car since [that] morning [and] were dead," u/throwthrowthrow713 continued.
Sure enough, when everyone opened their boxes for the big release, the butterflies either "fell on the ground or stayed lifeless in their boxes."
"I have to shame this," u/throwthrowthrow713 wrote.
Redditors React
Redditors joined u/throwthrowthrow713 in shaming the trend, calling it "disgusting."
"For goodness sakes, just go with WIND UP BUTTERFLIES (which are reusable and make great favors/keepsakes too)," u/Foodventure wrote.
"Wow, shame on them…Some people refuse to use their brains and hearts," u/dietokitten said.
"Ugh, reminds me of that picture where the couple had betta fish as decor on the tables. Absolutely cruel and disgusting," u/selflessmonster added.
Newsweek reached out to u/throwthrowthrow713 for comment.
Other Viral Moments
In August, Redditors applauded a man who decided not to attend his sister's wedding after she refused to invite his girlfriend of 11 years.
Commenters also defended a woman who "ruined" her friend's wedding by not telling her husband he smelled.
And earlier in the month, Redditors were split over a bride uninviting her sister-in-law from her wedding after the latter "damaged" her wedding dress.