From a proposal let down to a Disney photo mishap, the Internet is getting real about the "most embarrassing" things they've ever seen, and commenters aren't holding back.
The now-viral Reddit post, titled, "What is the most embarrassing thing you've ever witnessed," has been upvoted 11,900 times with 4,500 comments since it was posted on May 26. Redditor @Konke420xd shared the post to the subreddit "Ask Reddit," and it has been turning heads ever since.
Proposals Gone Wrong
Embarrassment is a common emotion that many people experience. A Reddit user revealed in a comment that a man made a "cringey tap song" in the form of a proposal in a restaurant, and he got down on one knee "only for the girl to go quiet and look around and say 'Justin, no! Wtf seriously?'"
According to research commissioned by SuperBreak, one in four women has turned someone down in a marriage proposal, Daily Mail reports. In addition, 12 percent had been proposed to three or more times, and 23 percent who shot down a proposal lived to regret the choice.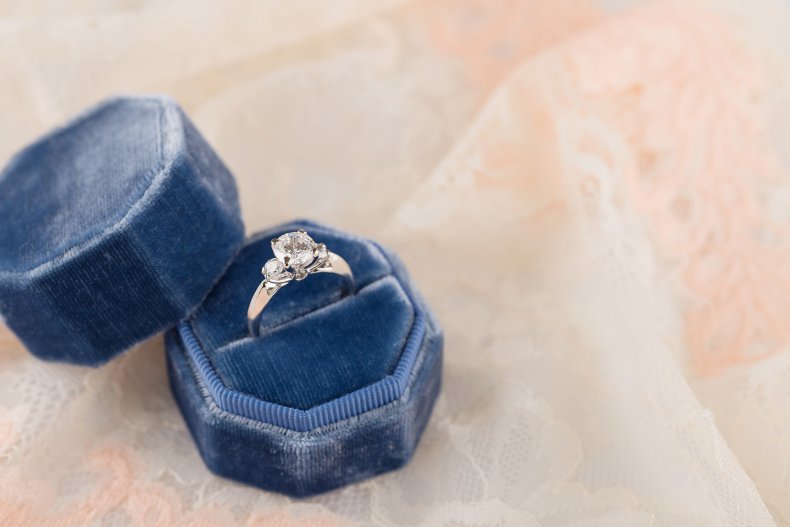 Public Urination
One Redditor revealed they were taking a math final, and a "huge deal" was made about saying people should use the bathroom before and that people would fail if they left their seat before testing was completed.
"About halfway through the exam a girl two seats ahead and one to the left starts peeing relentlessly," they added. "She didn't stop taking the exam, look at anyone or try and leave. She released easily 20 ounces of fluid. Urine was spilling out of the chair like a faucet for probably 15 to 20 seconds." The girl ended up finishing her exam for another 20 minutes, and then she left.
Another user talked about a time they had to do a "prescreen drug test." The nurse gave them the cup and said they had to urinate in it and leave it on the counter, but not to put the lid on.
"[I] did so," the user said. "I leave and she goes in to check temp, picks it up, and it slips out of her hands and splashes on the floor. I just stood there while she cleaned up my pee… It was strange."
Wardrobe Malfunctions
Another user recounted at a "work training event" a woman, who wore a dress, got up and walked across the room. As she did so, her slip "fell down around her ankles. She calmly stepped out of it, picked it up, and kept walking right out of the room."
One Redditor's chemistry teacher in high school, whom they describe as the "nicest guy," taught their class with his fly down.
"No one knew how to tell him, and we didn't want to embarrass him," the user said. "The worst part was, we had lab with him the next period. His fly was up, but he was unusually quiet."
Another admitted that when they were just a kid, their family went to Disney, and they were about to take a picture, and the Redditor didn't want to, apparently. They threw a fit, and they were yanking on their mother's pants…and accidentally ended up pulling her pants down before it was all over.
"The photographer said we couldn't get a refund or retake the photos, so we have a family picture of my whole family with my mom standing there with her pants down and one with her turned around pulling up her pants (she was wearing thong underwear)," they wrote. "She thinks it's funny now, but at the time she was so embarrassed and mad."
Accidents Happen
In another moment in an Ikea store, a man "picked up a box" of around 20 plates, but things took a turn when they "immediately slipped out of his hands and smashed into a thousand pieces. The room fell completely silent, and everyone watched as he awkwardly shuffled to go find an employee."
Another said they were poolside when a retired man exited the pool, grabbed his towel, and began to change out of his wet suit by using the towel as a modesty shield. Unfortunately, another man recognized the towel as his own and began tugging and demanding the towel back…before the man was done changing.
"The old guy's grandson saved the day, with an emergency towel transfer, but not before the whole pool complex had seen way too much hairy old British grandpa scrote," they wrote.
Newsweek reached out to Redditor @Konke420xd for comment.
This isn't the only viral Reddit thread that has people talking.
Redditors revealed the "most disturbing thing" they've seen or heard in prison.
The Internet also got real about why they were banned from places.
In addition, people revealed the "craziest thing" an ex-friend or lover has done.