Reddit is a place where internet users can relate, condone and discuss their daily lives. A post from Redditor u/Creepy-Night936 went viral this week after they shared a screengrab allegedly taken from a questionnaire conducted by a potential employer.
"Can you work 50-100 hours a week?" the screen grab read.
The post, written on the "Antiwork" subreddit, has now been voted more than 44,000 times and received more than 1,600 comments.
Commentators were shocked by the apparent question of the survey and used the post to discuss common frustrations with work-life balance.
Under the Fair Labor Standards Act, employees in the United States must receive at least the minimum wage and must not work more than 40 hours a week without receiving overtime.
Zippia, a job search platform, reported that as of 2019, Americans work an average of 34.4 hours per week, while workers ages 25-54 work 40.5 hours.
"100 hours a week, yes, you have to work weekends too if they need to," the Redditor captioned the screengrab.
In the screenshot, the Redditor appears to show a written response below the question.
"No, wtf is this sh*t," is the reply.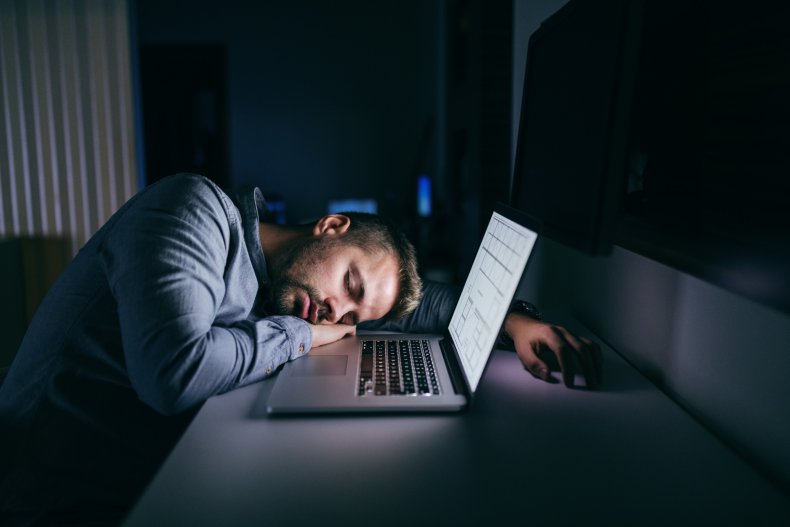 One commenter broke down exactly what a 100-hour work week would look like.
"If you've worked 7 10-hour days, that's 70 hours. If you've worked 7 12-hour days, that's 84 hours.
If you work 7 days of 14 hours, that's 98 hours. So they want you to work more than seven 14-hour days a week," the commenter wrote. "The damn job is this?"
"Can I? Yes. Shall I? No," wrote another.
Another commentator wrote about a time when they worked more than 60 hours a week and the long-lasting impact this had on their lives.
"For three years I worked 60+ hours a week with different periods of 2-3 weeks of 90-100 hours," the commenter wrote. "Then I had a nervous breakdown that took 2 years of my life and I'm still trying to recover 5 years later. I've missed part of my children's life and can never get it back. I have my quality of life diminished in a way that cannot be valued in money. Regret is not an appropriate word."
The original poster of the screenshot responded to this comment, urging people to defend this kind of scheme.
"…you will literally live and breathe for that company until you die. Then you will be easily replaced by someone else," the Redditor wrote.
In another comment, the Redditor appears to be questioning whether the investigation was an April 1 joke and then goes on to provide more context about the track itself.
"Maybe they have bad taste for April Fools. Jokes are made, that's why they're desperate for 'loyal' employees," the Redditor wrote.
The Redditor says the job is a "standard customer service role" at a US company that outsources from "third world countries".
"On their demands they told us to work 5 days a week, usually the weekends are included. No overtime pay. Unpaid training and it's for $400/month. We have to follow US time so it's graveyard service for us, The Redditor continues in response.
"I actually have self-esteem and clicked X after I sent that reply," the Redditor continued. "There are many more better jobs that[sic] that sh*t."
This isn't the only time a workplace conflict has made headlines.
Earlier this week, a woman was praised for quitting her job after her manager put a customer at risk. Redditors today revealed some of the best and worst office pranks endured on April Fools' Day.