An anonymous Redditor went viral on Friday after sharing photos of an ice cube that many say bears the image of a Disney princess.
Posting in Reddit's "Mildly Interesting" forum under the username u/Vixi0n, the poster revealed that they found the ice cube floating around in their iced coffee. The post has amassed more than 46,000 upvotes and over 300 comments from Redditors who thought the find was "cool as s**t," though many debated over which princess the ice cube resembled.
The ice cube itself looks normal. However, the particles inside formed a shape that looks similar to a princess, giving the illusion that a small person is trapped inside.
"Damn that is actually cool as s**t," commented u/purploliv.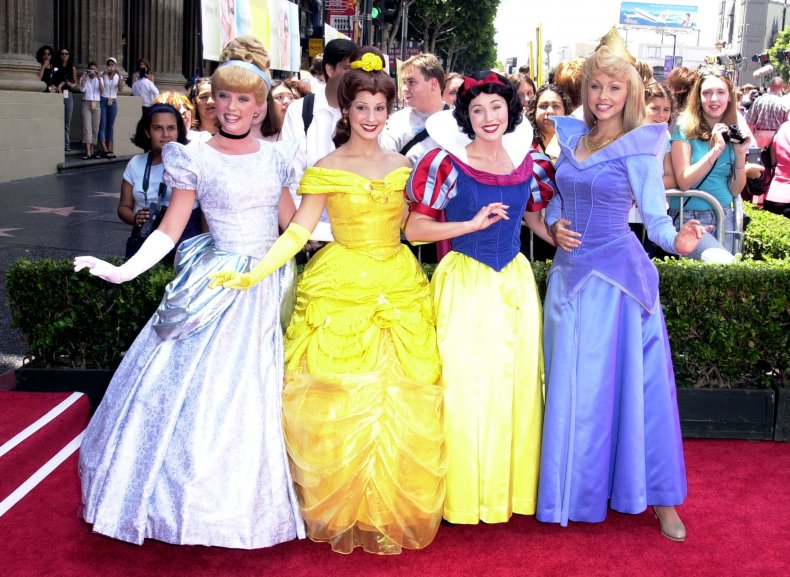 "That's not mildly interesting that's f**king incredible!" exclaimed u/Misterwuss.
"This is the exact amount of mildly interesting I signed up for, kudos," added u/Ted_Jones420.
While many agreed that the ice cube's "silhouette" did, in fact, look exactly like a Disney princess, commenters couldn't exactly agree on which one it actually resembled.
"I immediately saw Cinderella," said u/KristiTheFan.
Redditor u/Pelosi_28 agreed, saying: "Totally, this is Cinderella at the ball!"
u/dscream, on the other hand, saw Belle. Meanwhile, others saw Ariel.
"Those swoopy bangs? that's Ariel in her pink dress," noted u/juju7980.
"I saw Ariel. Front hop hair to me," said u/Adorable-Anxiety-823.
Newsweek has reached out to u/Vixi0n for comment.
Considering all the excitement the ice cube amassed, one commenter encouraged u/Vixi0n to sell the ice cube on eBay. Of course, if u/Vixi0n decides to follow through with this advice—given the ice cube hasn't already melted—they wouldn't be the first to try and cash in on a food item that bears the image of a pop culture icon.
For example, back in 2004, a woman sold a 10-year-old grilled cheese that she swore "bore the resemblance of the Virgin Mary" for $28,000, NBC News reported.
A spokesperson for the buyer, an online casino called GoldenPalace.com, told NBC: "It's a part of pop culture that's immediately and widely recognizable. We knew right away we wanted to have it."
And in 2017, a Flamin' Hot Cheeto shaped like Harambe—a Cincinnati zoo gorilla that was shot dead after a 3-year-old boy fell into his enclosure—sold online for $99,900, USA Today reported.
Other "Mildly Interesting" posters to go viral in recent months include a person who bought a protein bar with a medieval expiration date and a Redditor who found a bird's nest full of cigarette butts and slightly smoked cigars.