A picture is a worth a thousand words. It's no surprise, then, that the internet is brimming with them. I, personally, have to take tons of screenshot throughout the day for the how-to guides that I pen down. In fact, that's what inspired us to cover so many Windows screenshots how-to guides in the past.
There's one problem, though. Since the default location for screenshots is preset, any screenshots that I take get saved to that location. Now, while that's not an issue in itself, sometimes I've found myself in situations where I need the screenshots saved at a different places—in most cases, this is purely for convenience.
Thankfully, Windows lets you change the default location of your screenshots. Here's how.
Here's how to change the save location of your screenshots
Whenever you take a screenshot using the Windows key + Print screen key, the new images are saved into C:\Users\[User Name]\Pictures\Screenshots by default. There's another popular way to save your screenshots, that is through Snipping Tools, but there you're asked the location you'd like to save your screenshots at. So, this guide will be mostly about the former keyboard shortcut method.
To change where you save your screenshots, you simply have to follow the simple steps below:
Select the Start button and select the File Explorer. Alternatively, you can type in 'file explorer' in the Start menu search bar, and select the best match.
In the File explorer, head to This PC > Pictures.
Then right-click on the Screenshots and select Properties.
In the Screenshot Properties, select the Location tab.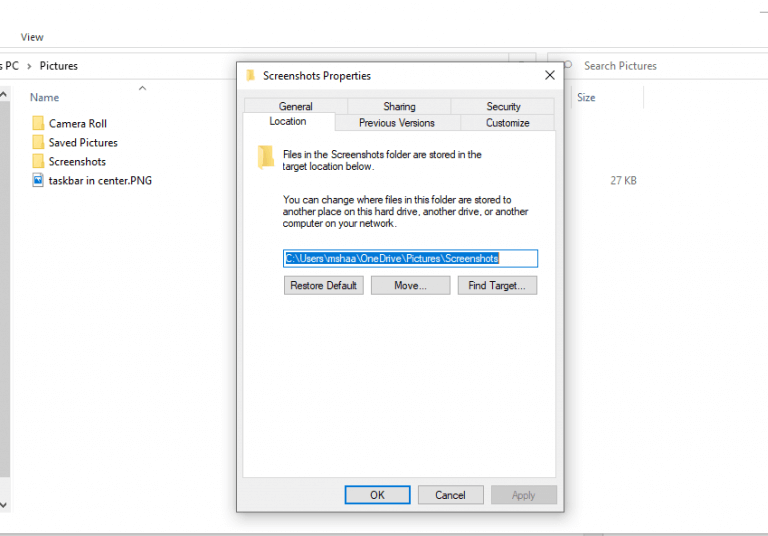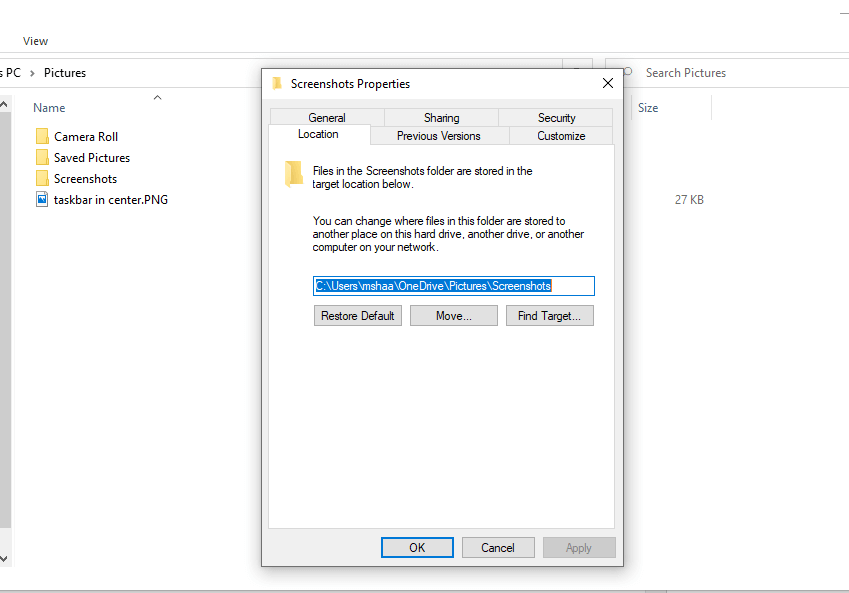 Here, you can enter the path where you want your screenshots to go. Alternately, you can click on Move and select a location you'd like to save your new images at.
You'll also probably be asked if you want to move your current screenshots to the new locations. Choose whatever suits you best and your settings will be saved.
Changing the save location of your screenshots
That's it. Whether you're a writer looking to add some pictures to an article, or an employee who needs to put them on their PPT, capturing and using screenshots is a surefire way to make your explanations easier. And, at times, for whatever reason, you might need to save the screenshots in different places. Simply follow the steps above, and the default location of your new screenshots will be changed.
Share This Post: