We often talk about how many companies have pulled out of the smartphone race, but the industry is also tough for component makers. Most Androids these days are powered by a Qualcomm or MediaTek chipset. There's also Samsung LSI's Exynos line, but the company rarely finds a customer outside of its sibling Samsung Electronics. Unisoc carved out a place for itself and found success.
But we're not going to talk about any of these today, rather we want to remember one chipset maker who called it nearly a decade ago – Texas Instruments, "TI" as the his friends knew.
The TI OMAP – Open Multimedia Application Platform – series has powered some of the most influential devices over the years, smartphones, tablets and even smartwatches.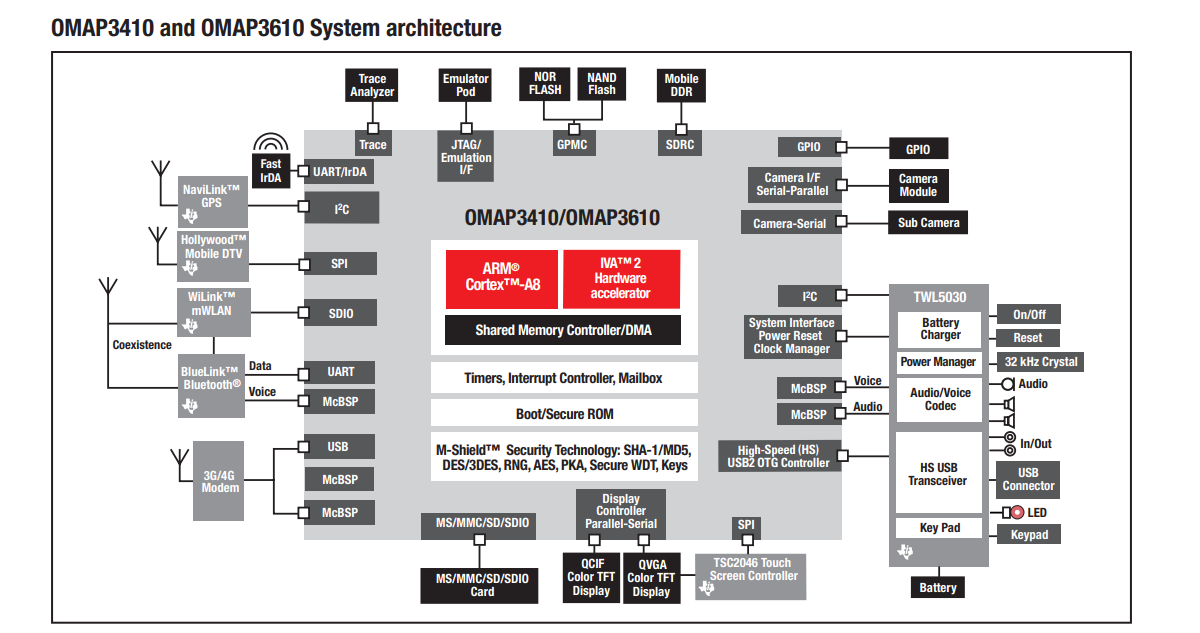 Let's start with Nokia. The Nokia N9 ran MeeGo on a TI OMAP 3630, a 45nm chip with a single Cortex-A8 CPU and PowerVR SGX530 GPU. We revisited the N9 in a previous episode where we noticed how fast the phone even felt compared to the dual-core flagships of the day.
Nokia has used OMAP chips in some of its best phones. MeeGo and the N9 trace their history back to the Nokia 770 Internet Tablet (TI OMAP 1710), which ran the Linux-based Maemo. This was followed by the Nokia N800 in 2007 (TI OMAP 2420) and the N810 (2420 again) with sliding QWERTY. This series ended with the Nokia N900 (OMAP 3430) in 2009.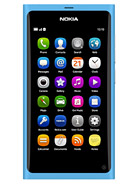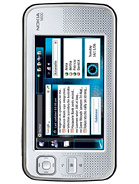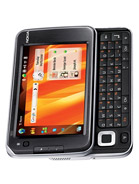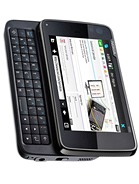 Nokia N9 • Nokia N800 • Nokia N810 • Nokia N900
Going back to 2004, the Nokia 7710 was Nokia's first touchscreen device and the only one to run Symbian Series 90, a TI OMAP 1510 was the chipset of choice for this device (we hesitate to call it a tablet, even though that's what it was at the time).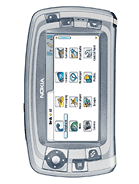 Nokia 7710
OMAPs powered many other N and E series devices. The multimedia powerhouse that was the Nokia N90 ran on a 1710 chip, the N91 had a similar chip and a 4/8GB microdrive, there was also the strange N92. The Nokia N82 used an OMAP 2420, as did the venerable Nokia N95, arguably the best Symbian ever.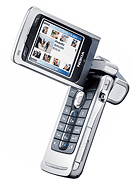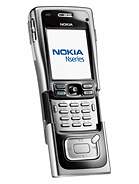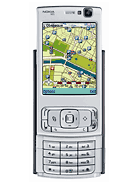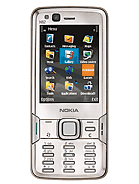 Nokia N90 • Nokia N91 • Nokia N95 • Nokia N82
Nokia's Communicator series was trying to make a comeback in the 2000s with devices like the Nokia 9300, 9500 and Nokia E90. The failure of the Nokia N97 and N97 mini, however, put an end to the design of the Communicator.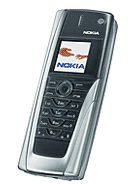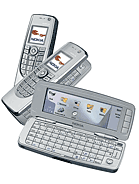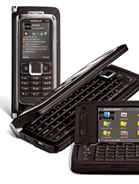 Nokia 9500 • Nokia 9300 • Nokia E90
Anyway, Texas Instruments chips were also the brains of other Nokia business phones: the E61, E62 and E63.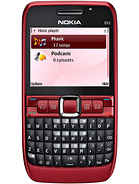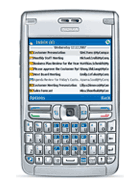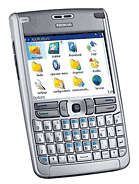 Nokia E63 • Nokia E62 • Nokia E61
OMAP chips have also run many other operating systems over the years. The TI OMAP 4460 – still 45nm, but now with two Cortex-A9 cores and a PowerVR SGX540 GPU – powered Samsung's Galaxy Nexus, one of Google's first phones.
Some Galaxy S variants also used OMAPs, for example the Galaxy SL used an OMAP 3630 instead of the Exynos 3 (aka Hummingbird). There was also the I9100G Galaxy S II with a TI chip instead of the regular I9100's Exynos.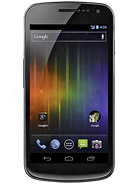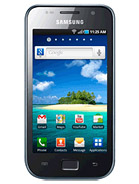 Samsung Galaxy Nexus I9250 • Samsung I9003 Galaxy SL • Samsung I9100G Galaxy S II
Motorola has built quite a few androids based on a TI OMAP chipset. There were the likes of the DROID/MILESTONE, the Android phone designed to support the iPhone. The TI OMAP 4430 (similar to the 4460) was powerful enough for AT&T's ATRIX 2. As you may remember, ATRIX was a line of phones that could dock in a laptop and provide a desktop environment long before Samsung's DeX and Motorola's new one. Ready for.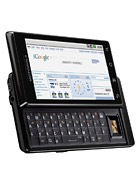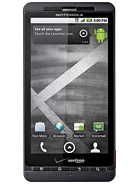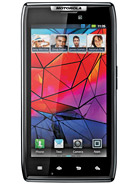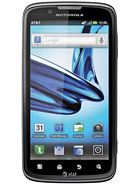 Motorola MILESTONE • Motorola DROID X • Motorola RAZR XT910 • Motorola ATRIX 2 MB865
A few other Motos we want to highlight include the Motorola A1000, a Symbian-based PDA/smartphone, the Motorola MPx220, a Windows Mobile 2003 flip phone without a touchscreen, the Motorola FlipOut, a wacky phone with a spinning QWERTY and the rugged Motorola DEFY.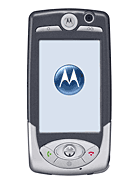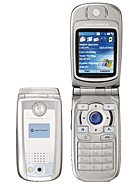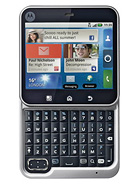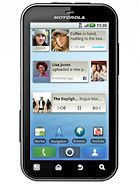 Motorola A1000 • Motorola MPx220 • Motorola FlipOut • Motorola DEFY
We promised smartwatches powered by TI OMAP and here are some of them. Do you remember MOTOACTV? This was an early version of a smartwatch focused on exercise tracking and running Android 2.3 Gingerbread. There was also the original Moto 360, Motrola's first Google Wear watch (born Android Wear).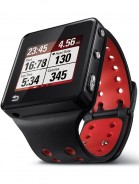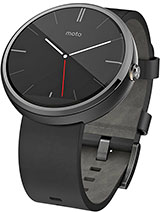 Motorola MOTOACTV • Motorola Moto 360 (1st generation)
Like the Nokia N9, we think the Palm Pre was one of the most influential phones in terms of smartphone user interface. The Pre 2 also used an OMAP chip, while the cheaper Pixi ran on a Qualcomm chip.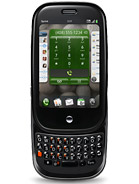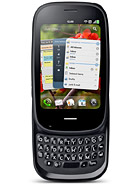 Pre Palm • Pre Palm 2
There are too many phones to stop and discuss each one in detail, but we feel like we don't respect OMAPs enough by mentioning them from time to time. These chips were built with powerful ISPs and we can prove it.
The Samsung i8910 Omnia HD was released in mid-2009 and was the first mobile phone capable of recording and playing 720p videos. The Sony Ericsson Vivaz was the first phone from SE capable of capturing 720p video and also used a TI chip. Just like the Satio (Idou), one of the first 12 MP phones.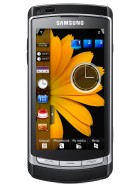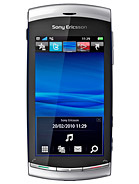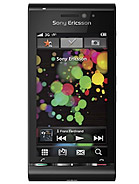 Samsung i8910 Omnia HD • Sony Ericsson Vivaz • Sony Ericsson Satio (Idou)
We don't know what it was, but the OMAP chips lent themselves quite well to running various operating systems. We've already covered Linux, Symbian, Windows Mobile, webOS and Android, here's one more – BlackBerry Tablet OS with the Playbook, which soon turned into BlackBerry 10 OS. A BlackBerry Z10 used an OMAP chip, but most stuck to Snapdragons.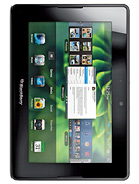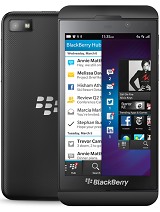 BlackBerry Reading Guide • BlackBerry Z10
The LG Optimus 3D, one of the first (and fortunately rare) smartphones with a 3D display is also in the TI OMAP camp, its rival HTC EVO 3D introduced a Snapdragon S3 instead. A few other LGs worth mentioning here include the sleek Optimus Black P970 and Prada 3.0.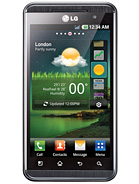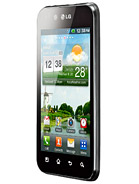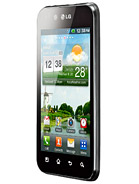 LG Optimus 3D P920 • LG Optimus Black P970 • LG Optimus Black P970
Amazon started making e-book readers in 2007 to support one of its core businesses (remember, Amazon started out as an online bookstore). It later branched out into making Android tablets, partly to get into the app business, but also to support its streaming service. The original Amazon Kindle Fire used a TI OMAP, as did the Fire HD.
The B&N Nook Color tablet also had an OMAP chip, even the Nook Simple Touch, one of the few eInk tablets (especially at the time). Kindles and Nooks have had some competition against the Kobo Arc, another tablet from a company that has branched out into making e-book readers.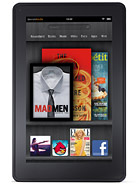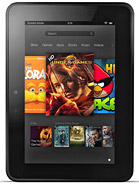 Amazon Kindle Fire • Amazon Kindle Fire HD
What happened to the Texas Instruments OMAP series? Well, in late 2012 there was a report that the company was abandoning smartphones, but TI refuted that claim and said the OMAP 5 series was on the way. A few OMAP 5 chips were released – 28nm, now with two Cortex-A15 cores and a PowerVR SGX544 MP2 GPU – but they were never used in a phone, tablet or similar device (other than the DragonBox Pyra, a portable console/PDA, but we're not sure that matters).
What's your favorite TI OMAP powered phone? Would you like to see a more detailed Flashback on any of the devices mentioned above?
PS. If you miss Tegra more than TI chips, here's a similar retrospective. Nvidia chips have also powered their fair share of memorable and bizarre devices.