Eivor and Ezio's official outfits from Assassin's Creed are now available in the Fortnite in-game store on Xbox consoles, Windows PCs, and all other supported platforms.
The assassin, Ezio, has technically been in Fortnite for a few weeks now, although his outfit was only available through a special promotional offer. Starting today, it is available for purchase by all users. Today marks the first time Eivor has been available in Fortnite for anyone.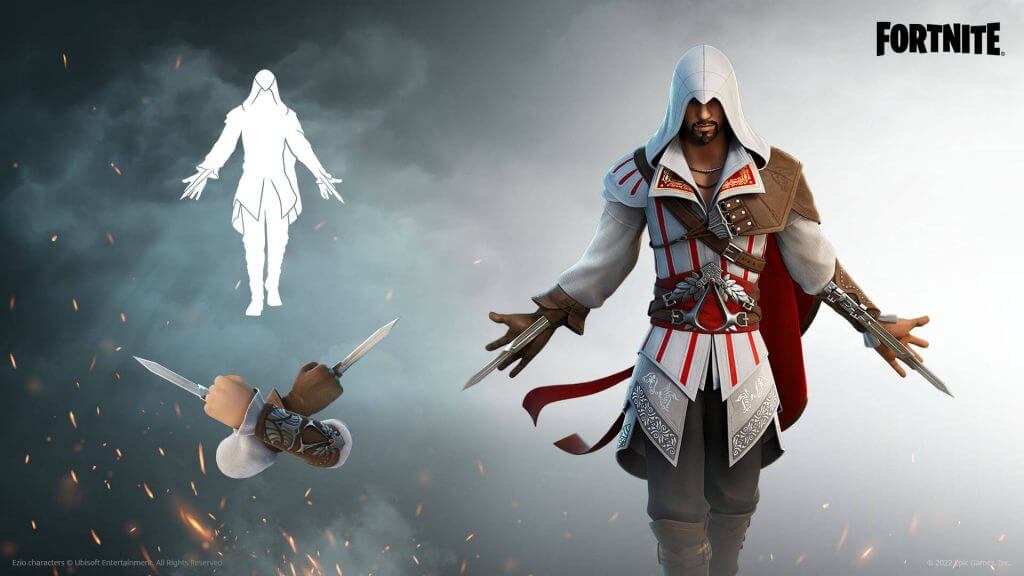 Ezio comes with an unhooded and hooded appearance and a built-in emote that also activates his unique pickaxes.
Eivor features both a hooded and unhooded appearance, a shield back, Raven Clan pickaxes, and an emote that incorporates both the shield and axes. This emote can be used with any other outfit once claimed.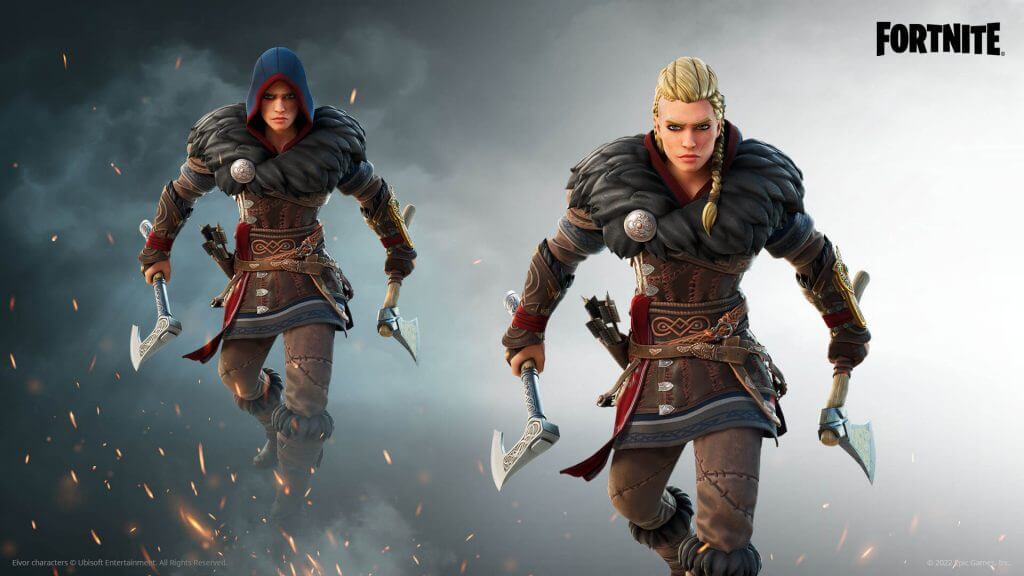 Eivor also offers a glider inspired by a Viking ship, but this is available separately.
Those considering purchasing all of the above content will want to check out the Tales From The Animus Bundle which contains all of the above for a discount and also includes an exclusive spray, icon, and background image.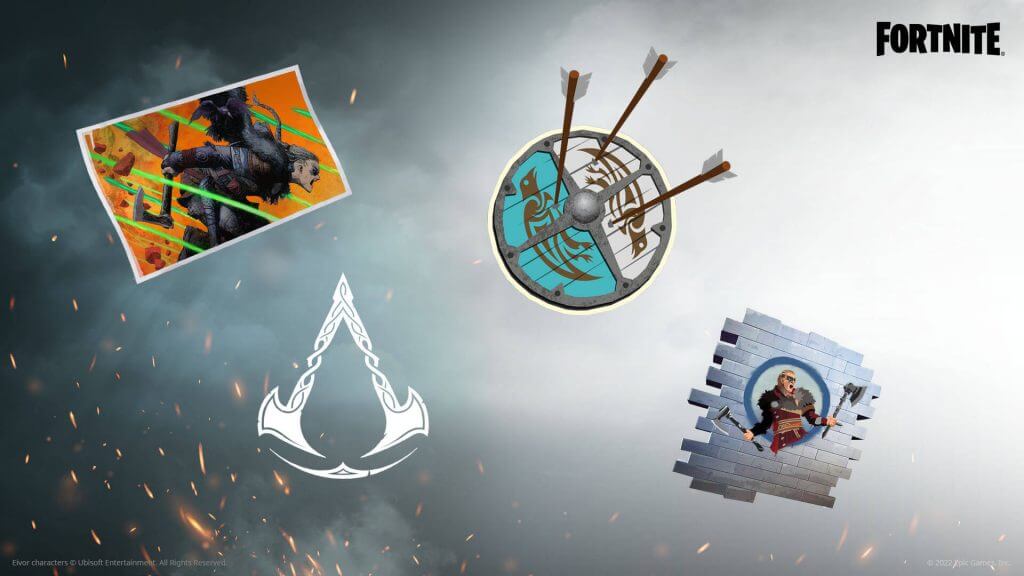 The Fortnite video game is currently in its batch of Chapter 3 Season 2 content, which has added a lot to the lore of the popular video game. The game also just finished raising over $144 million to support Ukraine, proving it's more than just a Battle Royale video game with lots of crossover characters and dance emotes.
Share this post: