DuckDuckGo is releasing a beta version of the browser app for Mac that supports password management, tab management, bookmarks, etc., while maintaining its primary purpose. Ensure user privacy is maintained while browsing. It is designed to provide users with a seamless and simple user experience. They also announced that DuckDuckGo for Windows is on the way.
The app will help protect users from invasive tracking and speed up browsing. The app comes with a "built-in private search engine, powerful tracking blocker, *new* cookie pop-up protection on about 50% of sites (this percentage increasing dramatically throughout the beta) , Fire Button (one-click data wipe), email protection and much more, all for free." All of these features are already enabled by default, which means you will be protected from any compromises and setbacks right from the start.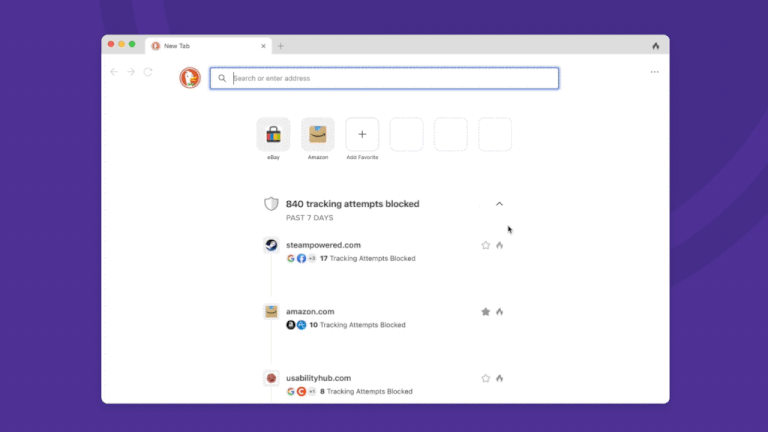 The app is also "very fast" because it uses your device's built-in website rendering engine and blocks trackers before they even load. Thanks to tracker blocking, DuckDuckGo uses less data compared to its competitors. It's also secure, in that it ensures that users access the encrypted (HTTPS) version of a website thanks to the built-in smart encryption. Plus, sensitive information like bookmarks and passwords are stored locally, reducing your risk exposure.
DuckDuckGo for Mac does not fork Chromium (or anything else). Instead, we use the rendering engine that comes with macOS, which is made by Apple and the same rendering engine that Safari uses. Relying on the macOS rendering engine, our browser should also be the most compatible with the Mac system (the same as Safari). Technically, we don't need to "fork" any code to do this – we just call an API provided by macOS.
Everything else they use is built from the ground up, which translates to the fact that they've completely reduced the extra weight that has flooded browsers over the years, both in code and design. It will be interesting to see how everything pans out once the app reaches general availability. They also pointed out that they would like to support Linux, but their main focus is on Mac and Windows, which is due out later this year.
Share this post: