A father is commended online for a list he has of his son's friends, and is highly commended for his attention and commitment as a father.
The viral TikTok events, captioned "I think we need to get all dads across America to do this #fyp #dadsoftiktok #tallguy #barrettfriends", has been viewed 3.8 million times and liked 211,000 times since the was shared on March 25.
According to Statista, in a survey in the United States, 40 percent of respondents revealed that their relationship with their father was "very good." The rest of the results included 15 percent who claimed the relationship was "pretty good", with 7 percent having "no contact" with their father, 7 percent having mixed results, and 1 percent having a "fairly bad" and "very bad" relationship. had. with their father. In addition, 29 percent of people said their father had died.
The short five-second clip, shared by TikToker @savcav9 or Savannah Cavanaugh, was accompanied by music as a father assisted his son in the stands at what appears to be a University of Texas sporting event. The stadium was filled with burnt orange decorated fans. The father, in a checkered orange shirt and gray vest, held a drink in one hand and his phone in the other.
On the device was a list of names titled "Barrett Friends," allegedly the names of his son's friends, ostensibly to keep track of them. His son was by his side and appeared to be watching the screen during the viral moment.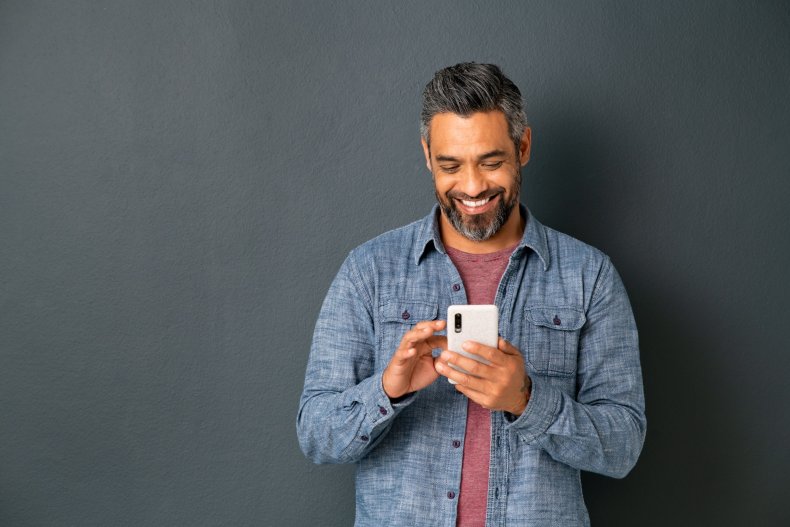 "This dad has an entire notes page devoted to remembering the names of his son's friends," the screen read in text overlay and was also said aloud.
More than 700 comments were received about the father's efforts, which did not go unnoticed. In fact, people seemed to appreciate the father. "That's a really great dad," commented a TikToker.
Another viewer noted the "effort" that went into the note. "Okay, but why is this so cute?" they added. "I love it."
Other approving comments were things like, "Okay, that's cute," "Father of the year," and "Why does this make me tear up?"
A TikToker hopes the father's son "knows how much his father cares about him".
Some people take note of the lifehack. "Oh, that's a great idea," said one viewer. "My son has so many friends with the same names."
Another viewer thinks the dad is "doing well," adding, "No shame. I can't even remember the names of people I know.'
However, a TikToker thinks "most good dads" already do this sort of thing, adding, "With phone numbers and their parents' names too."
Other people admitted that they also have similar lists to remember names. "Yeah, I'm the same," said one viewer. "I have a list of friends and another of our neighbors. Essential lists!"
news week reached out to TikToker @savcav9 for comment.