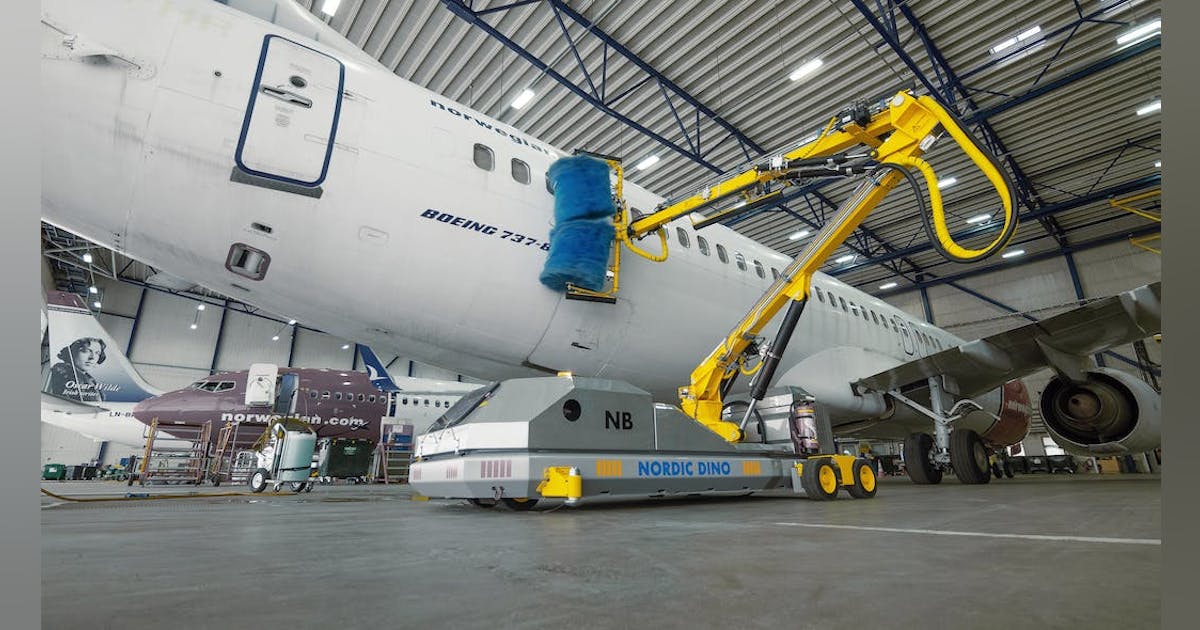 VALLENTUNA, Sweden – With the extreme temperatures becoming a usual summer occurrence for Europe – some regions reaching as high as 45°C – the now long-lasting and more frequent sweltering temperatures are a rather new problem for European airlines, as well as maintenance, repair and overhaul (MRO) service providers are facing. As severe damage is being done to aircraft fuselages, how should European-based aviation solve the issue? AviationPros ask.
Continue reading original article.
The Military & Aerospace Electronics take:
24 August 2022 – "No one wants to have their aircraft damaged so severely it needs to be grounded and its fuselage completely repainted," Jan Brunstedt, CEO of Aviator Robotics AB and the creator of Nordic Dino, an aircraft exterior cleaning robot, says. "That is, unfortunately, the end result of extreme heat affecting aircraft. As heartbreaking as it is, it does seem that these types of heat waves might very well be a reoccurring thing for Europe, and carriers, MRO providers, and manufacturers have to learn how to prevent that. One of the ways, and the first line of defense, in a way, is a more regular aircraft exterior washing."
Brunstedt notes that the traditional way of cleaning the exterior of an aircraft – which means involving a sizeable crew of washers, equipment, and more – could only add to the problem. Manually washing an aircraft, more often than not, means a bigger chance for human errors and additional damage to the paints like accidentally scraping the fuselage with a scissor lift, for example. An alternative – semi-automatic washing solutions that only require one person to manage and operate the washing robot. The option is more cost-effective and saves time and personnel needed to wash one aircraft.
With the heat waves covering Europe, there have been resurging discussions around the role of exterior paints in the airworthiness aspect of the aircraft. While some manufacturers attribute chipping and cracking paints to the cosmetics and don't necessarily see it as a risk, a number of carriers, on the other hand, treat it as that.
Related: Robots ready for the battlefield
Related: Verizon Robotics selects Pendleton Range to test uncrewed tech solutions
Related: Embedded computing for industrial automation, smart manufacturing, and robotics introduced by Congatec