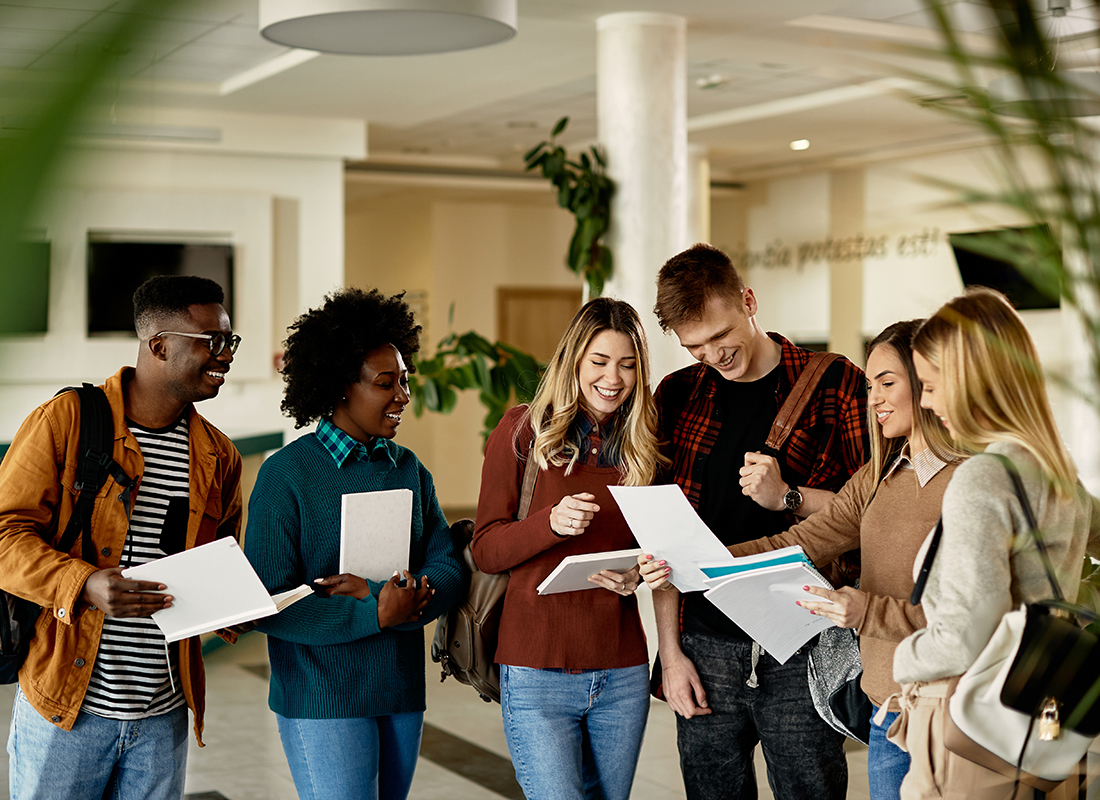 Record numbers will start computer science degrees this year, with faster growth in women taking computing than for any other university subject group, new figures show.
Julia Adamson, Director of Education at BCS, said: "My heartfelt congratulations go to the pupils who sat this year's GCSE exams. It has been a particularly challenging period during which pupils had to negotiate major disruption to their schooling due to the pandemic.
An exciting and creative subject
"It's also fantastic news that girls continue to take up the computer science qualifications at similar levels to previous years and achieve good grades. However, we cannot be complacent, and we need to see more girls studying this exciting and creative subject.
layout: "SLIDEOUT", consentCookieExpiry: 90,
text : title: 'This site uses cookies', intro: 'Some of these cookies are essential to make the site work, while others help us to improve your experience by providing insights into how the site is being used.', necessaryTitle : 'Necessary cookies', necessaryDescription : 'Necessary cookies enable core functionality. The website cannot function properly without these cookies, and can only be disabled by changing your browser preferences.', thirdPartyTitle : 'Warning: Some cookies require your attention', thirdPartyDescription : 'Consent for the following cookies could not be automatically revoked. Please follow the link(s) below to opt out manually.', on : 'On', off : 'Off', accept : 'Accept cookies', reject : 'Reject cookies', settings : 'My cookie preferences', acceptRecommended : 'Accept recommended settings', notifyTitle : 'Your choice regarding cookies on this site', notifyDescription : 'We use cookies to optimise site functionality and analyse our traffic. We also share information about your use of our site with social media platforms to provide personalised content and ads.', ,
branding : toggleColor: '#669900', removeIcon: true, ,
necessaryCookies: ['UMB-XSRF-TOKEN', 'UMB-XSRF-V', 'UMB_UCONTEXT_C', 'HACIVICLB','UMB_UPDCHK'], optionalCookies: [
name : 'analytics', label: 'Analytical Cookies', description: 'Analytical cookies help us to improve our website by collecting and reporting information on its usage.', cookies: ['_ga', '_gid', '_gat', '_hjClosedSurveyInvites', '_hjDonePolls', '_hjMinimizedPollsr', '_hjDoneTestersWidgets', '_hjMinimizedTestersWidgets', '_hjIncludedInSample'], onAccept : function() // Add Google Analytics (function(w,d,s,l,i))(window,document,'script','dataLayer','GTM-M676B7N'); // End Google Analytics
// Add Hot Jar
(function(h,o,t,j,a,r) h.hj=h.hj)(window,document,'https://static.hotjar.com/c/hotjar-','.js?sv=');
// End Hot Jar
, onRevoke: function()
, thirdPartyCookies: ["name": "Removing cookies", "optOutLink": "https://www.bcs.org/legal-and-privacy-notices/use-of-cookies/"]
,
name : 'marketing', label: 'Marketing Cookies', description: 'We use marketing cookies to help us improve the relevancy of advertising campaigns you receive.', cookies: ['fr'], onAccept : function() []; window._linkedin_data_partner_ids.push(_linkedin_partner_id);
(function()var s = document.getElementsByTagName("script")[0]; var b = document.createElement("script"); b.type = "text/javascript";b.async = true; b.src = "https://snap.licdn.com/li.lms-analytics/insight.min.js";
s.parentNode.insertBefore(b, s);)();
// End insight
// Add FB
!function(f,b,e,v,n,t,s) if(f.fbq)return;n=f.fbq=function()n.callMethod? n.callMethod.apply(n,arguments):n.queue.push(arguments); if(!f._fbq)f._fbq=n;n.push=n;n.loaded=!0;n.version='2.0'; n.queue=[];t=b.createElement(e);t.async=!0; t.src=v;s=b.getElementsByTagName(e)[0]; s.parentNode.insertBefore(t,s)(window,document,'script', 'https://connect.facebook.net/en_US/fbevents.js'); fbq('init', '2460239180871105'); fbq('track', 'PageView');
// End FB
// Add Twitter
!function(e,t,n,s,u,a)e.twq(window,document,'script'); // Insert Twitter Pixel ID and Standard Event data below twq('init','nvd0t'); twq('track','PageView');
// End Twitter
// Add hub !function(t,e,r)if(!document.getElementById(t))var n=document.createElement("script");for(var a in n.src="https://js.hscollectedforms.net/collectedforms.js",n.type="text/javascript",n.id=t,r)r.hasOwnProperty(a)&&n.setAttribute(a,r[a]);var i=document.getElementsByTagName("script")[0];i.parentNode.insertBefore(n,i)("CollectedForms-7155185",0,"crossorigin":"anonymous","data-leadin-portal-id":7155185,"data-leadin-env":"prod","data-loader":"hs-scriptloader","data-hsjs-portal":7155185,"data-hsjs-env":"prod"); window["useCookieBannerV2"] = window["useCookieBannerV2"] , onRevoke: function()
, thirdPartyCookies: ["name": "Removing cookies", "optOutLink": "https://www.bcs.org/legal-and-privacy-notices/use-of-cookies/"]
,
] };
CookieControl.load( config );