Apple today added a new line of postpartum workouts to Fitness+ to help moms get back to regular physical activity after giving birth.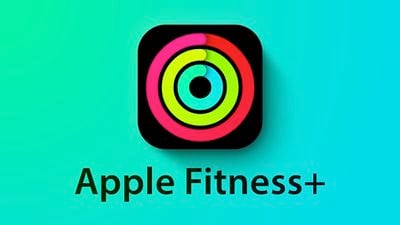 Almost a year after Apple launched new Fitness+ workouts for pregnant women, the company today launched a line of workouts for the postpartum period. The series, titled "Get Back to Fitness After Having a Baby," contains seven workouts in the Core, Strength and Mindful Cooldown categories.
This program is designed for anyone who has recently had a baby, with workouts that can help you feel stronger and more energetic as you face the daily demands of parenthood. Core workouts involve reconnecting to your core, strengthening your abs and back, and working your pelvic floor. The series begins with a core workout to help you build a foundation to get stronger and avoid setbacks. There are also upper body, lower body, and total body strength workouts that use a light to medium barbell or just your body weight. And the Mindful Cooldowns include stretches that target common post-pregnancy pain points, as well as meditations that focus on themes like patience and self-care. Throughout, there are exercise options to help you feel more comfortable no matter what kind of birth you've had. You can do any of the workouts alone or in combination with other workouts from this program or from the Fitness+ library. Check with your health care provider before beginning any exercise.
CBS reports that some of the new workouts target the pelvic floor to help strengthen the muscles supporting the organs in the pelvis that relax during childbirth. There are modifications for different intensity levels depending on the preferred level of activity after childbirth, and mindful cooldowns include messages about the importance of patience and self-care for new parents.
Priced at $9.99 per month, or available as part of the Apple One Premier plan at $29.95 per month, Apple Fitness+ is a subscription video workout service available in more than 20 countries across the world. A one-month free trial is available for all Apple Watch users.
popular stories
Apple is now selling refurbished MacBook Pro M1 Pro and M1 Max models
Apple today began shipping refurbished versions of the 14-inch and 16-inch MacBook Pro models powered by the M1 Pro and M1 Max chips. This is the first time these Macs have been available at a refurbished discount since their launch in 2021. Apple offers a range of different machines and configurations, with several M1 Pro options and a few high-end MacBook Pro M1 Max. An ent…
Apple releases macOS Monterey 12.3.1 with Bluetooth and display fixes
Apple today released macOS Monterey 12.3.1, a minor update to the macOS Monterey operating system released in October. macOS Monterey 12.3.1 arrives two weeks after the launch of macOS Monterey 12.3, an update that brought Universal Control. The ‌‌‌‌‌macOS Monterey‌‌ 12.3‌‌.1 update can be downloaded on all eligible Macs using the Software Update section of System…
Apple releases iOS 15.4.1 with fix for battery drain issue
Apple today released iOS 15.4.1 and iPadOS 15.4.1, minor updates to the iOS and iPadOS 15 operating systems that were released in September. iOS 15.4.1 and iPadOS 15.4.1 arrive two weeks after the launch of iOS 15.4. iOS 15.4.1 and iPadOS 15.4.1 updates are free to download, and the software is available on all eligible devices live in the Settings app. To access the new…
Useful Mac accessories to discover
If you recently purchased a new Mac such as the Mac Studio, you may be looking for useful accessories to go with it. In our latest YouTube video, we've once again rounded up some great Mac accessories that we think are worth checking out. Subscribe to the MacRumors YouTube channel for more videos. DockCase SSD Enclosure ($99) – The DockCase SSD Enclosure, as the name suggests…
Apple adds 11-inch and larger MacBook Air model to discontinued product list
Apple will add two MacBook Air models and one MacBook Pro model to its list of discontinued products on April 30, according to an internal memo obtained by MacRumors. All three laptops have already been on Apple's "vintage" product list since 2020 and will be moved to the "obsolete" list at the end of the month. Models destined to become obsolete: MacBook Air (11 inches, early 2014) MacBook Air…
Top Stories: iOS 15.4.1 Released, Studio Display Teardown, and More
The calendars have moved to April and we're still waiting for Apple to officially announce its plans for WWDC 2022, but that doesn't mean we haven't got tons of Apple news and rumors to focus on yet. This week has seen the release of OS bug-fix updates including iOS 15.4.1, macOS Monterey 12.3.1, and more as we continue our coverage of new Apple products such as the Studio Display …
The new MacBook Air is expected to launch in the second half of 2022
A new DigiTimes report covering laptop shipments today briefly mentions that Apple plans to launch a new MacBook Air in the second half of 2022, matching a timeline shared by Bloomberg's Mark Gurman earlier this month. -this. The relevant excerpt from the report, which cites supply chain sources: Apple's MacBook series are high-end consumer devices, but can also be considered a…