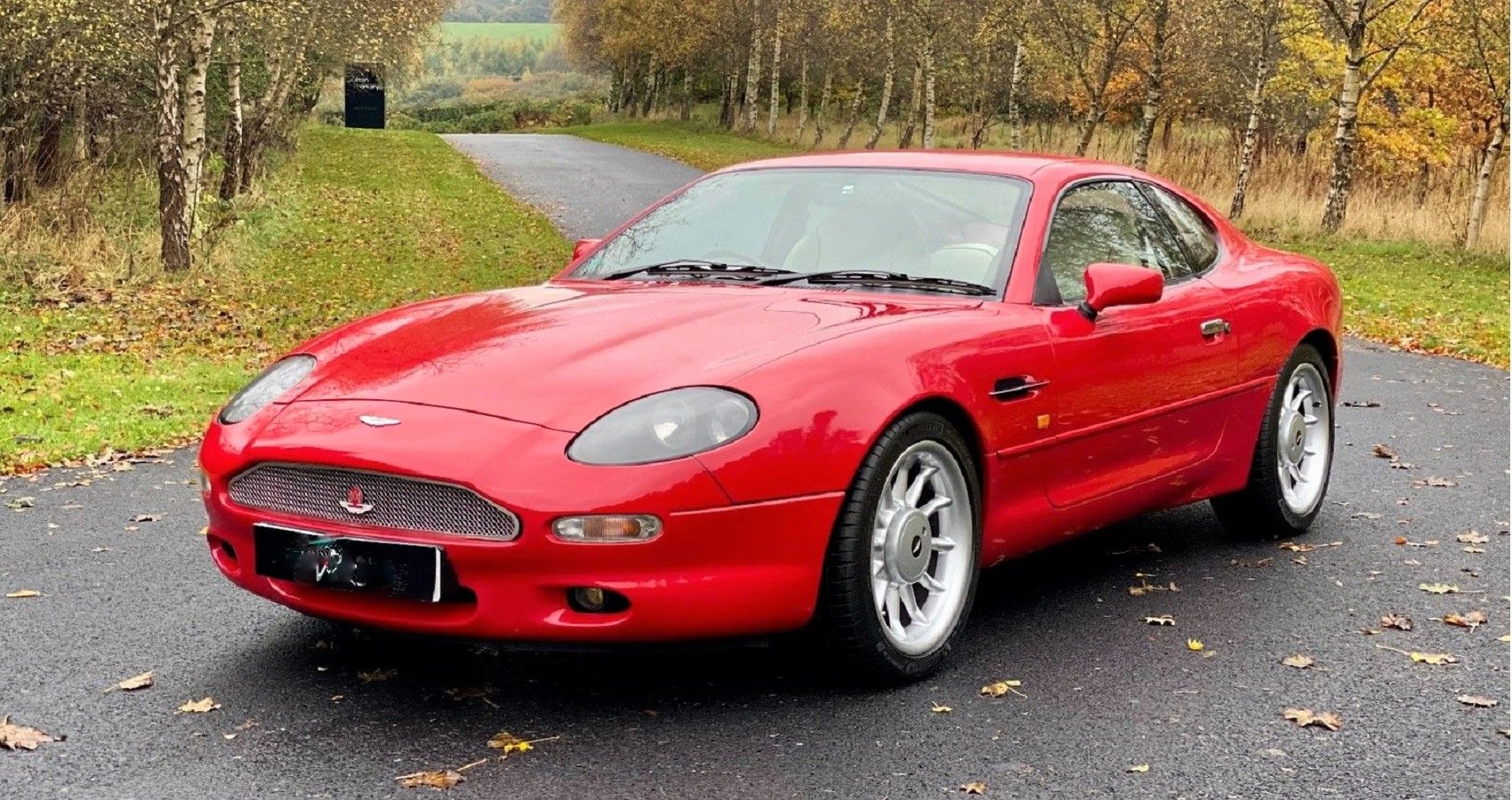 Owning a sports car is one of those things that's on every gearhead's bucket list. After all, sports cars typically offer the best designs and the best driving experience. Sadly, most gearheads don't get to tick this key item off their bucket lists, as sports cars are typically expensive and out of reach for them.
RELATED: Here Are The 10 Most Reliable SUVs On The Used Car Market
That's where the used car market comes in. With a bit of research, you can find plenty of used sports cars that won't break the bank. However, before you try to find one, beware that the reason some of these sports cars are so cheap is that they are extremely unreliable and may force you to spend more on repairs than you actually spent buying them. With that said, here are ten affordable but unreliable sports cars to avoid.
10

Porsche 924 – $7,500
Porsche is one of the most iconic German automakers, but that doesn't mean that it hasn't built terrible cars. The 924 shows that perfectly. Introduced in 1976, the 924 is a front-engined sports car developed to be an entry-level model for those who couldn't afford the 911.
Although its low price attracted many buyers, not many loved it as it didn't feel like a Porsche. It was powered by a weak front-mounted Volkswagen engine, making it slow and boring to drive. The engine was also prone to overheating and electrical issues. It's no surprise that the 924 is among the cheapest Porsches you can find today.
9

1996-2001 Honda Prelude – $16,000
When naming top Japanese sports cars of the '90s, most gearheads will mention the likes of the Mazda RX-7, Toyota Supra Mk4, and Nissan Skyline GT-R. Not many even remember the Honda Prelude, even though we believe it was better than most of the well-known models.
The Prelude impressed many with its sleek design, VTEC power, and advanced technologies like rear-wheel steering. However, if you're in the market for a Prelude, you're better off avoiding the fifth-generation model. It's uglier than its predecessor and has a reputation for having transmission and engine valve problems.
8

Maserati Biturbo – $12,000
The BiTurbo is considered to be among the most important Maseratis ever built. The BiTurbo was the first production car to be equipped with two turbochargers, setting the stage for other automakers to try the technology.
However, beyond that, the BiTurbo didn't really have a lot going for it. For one, many believe it's one of the ugliest Maseratis. It's also prone to issues since twin-turbo technology was still new when it was developed.
7

2002 Ford Thunderbird – $18,500
In 2002, Ford decided to revive the Thunderbird nameplate, but instead of giving it the four-door sedan body that gearheads were accustomed to, Ford made it a two-seat sports car – the same body style as the original 1955 Thunderbird.
While gearheads were excited to see what the modern version of the 1955 Thunderbird would be like, many were left disappointed when it finally debuted. The main reason why most gearheads disliked it was its ugly design, which looked nothing like the gorgeous 1955 model. Its Jaguar-sourced V8 engine can also be challenging to maintain.
6

1992 BMW 850 CSi – $20,000
In the early '90s, BMW introduced one of its most impressive sports cars ever – the first-generation 8-Series. Everyone loved the vehicle's revolutionary design, which had been created using CAD. Apart from its beauty, the 8-Series' design made it one of the most aerodynamically efficient vehicles of the day.
RELATED: 10 Used BMW Models You Need To Avoid
The 8-Series wasn't just about looks – it had the power to match, as it was equipped with a 309-hp V12 engine. Unfortunately, this engine is the reason why the first-generation 8-Series is a bad idea, as it can be hard to keep in good shape.
5

Aston Martin DB7 – $18,000
The words 'Aston Martin' and 'entry-level' shouldn't be used in the same sentence. If you want to know why just get a DB7. The DB7 was developed in the '90s when Ford owned Aston Martin.
It was supposed to be an entry-level model that competed against the growing number of cheap sports cars in the '90s. The DB7 was awesome at the time, as it had a beautiful design and a powerful V12 engine under the hood. However, the DB7 isn't a good purchase today, as its 30-year-old V12 engine will definitely break down.
4

Saturn Sky – $11,000
Saturn and other GM brands were going through a terrible time in the early 2000s. A poor economic climate coupled with poor sales left Saturn nearly bankrupt, which is why it developed the Sky to try and boost sales.
The Sky almost saved Saturn. It had an appealing design, decent performance figures, and an incredibly low price tag. Sadly, the Sky didn't offer the level of refinement sports car buyers wanted and was quite unreliable.
3

2008 Maserati GranTurismo – $27,000
$27,000 normally wouldn't be classified as 'cheap', but it sure is when it's spent on a 12-year-old Maserati sports car. The GranTurismo has depreciated massively since its introduction in the late 2000s and is now within reach of most gearheads.
However, the GranTurismo isn't a great sports car to buy, especially if you plan to drive it often. Despite having a superb design and a Ferrari-sourced engine, the GranTurismo will drive you crazy once the inevitable breakdowns start as it's extremely expensive to repair.
2

Pontiac Fiero – $5,000
The first car that comes to most people's minds when 'Pontiac' is mentioned is the legendary GTO, which many consider to be one of the best muscle cars ever. However, Pontiac built many other awesome models before its demise, and the Fiero was almost one of them.
RELATED: These Are The 5 Best Pontiacs Ever Made (And The 5 Worst)
Introduced in the early '80s, the Fiero wowed gearheads with its eye-catching wedge-shaped design and the fact that it was the first mid-engined American sports car in decades. Sadly, the Fiero had many build quality issues and would often break down. It was also prone to engine fires.
1

MG Midget – $6,500
British automakers were on top of the affordable sports car market back in the day, with the likes of Triumph, Austin Healey, AC Cars, and MG competing for glory. One of the most memorable British sports cars from the '60s is the MG Midget.
The Midget had a terrible model name, but it made up for it with its stunning design. This two-seat roadster is sure to turn heads wherever it goes. However, since it has a tiny 65-hp engine, it's not that great to drive. Its 50-year-old engine is also unreliable.